Company Olman Facility services, cleaning services


| | |
| --- | --- |
| | Company OLMAN Ltd. is one of 10 largest cleaning companies in the Czech Republic. Services offered include particularly cleaning of the healthcare facilities (hospitals, clinics, private practices), cleaning of school facilities (universities), offices cleaning (office buildings, administrative buildings), cleaning of exposure and exhibition centres, business centres cleaning, cleaning of industrial buildings , warehouses and other objects. Establishment of an integrated quality management system, as well as permanent and uncompromising compliance to legal enactment is an important tool for achieving a stable quality of cleaning services. |
Cleaning services OLMAN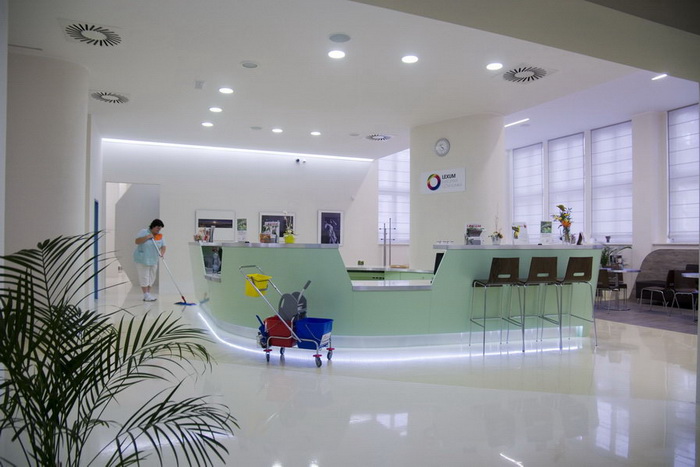 Company OLMAN Ltd. is one of the largest cleaning companies and focuses on providing high quality cleaning services while maintaining favourable price levels and the use of transparent pricing policy. Our company goal is direct customer satisfaction while our ordinary cleaning service employees are consistently supervised and their work is continuously evaluated. Of course it is not only control what ensures optimal results, but primarily motivational programs for employees, opportunities for personal growth and other support programs that directly affect your cleanliness.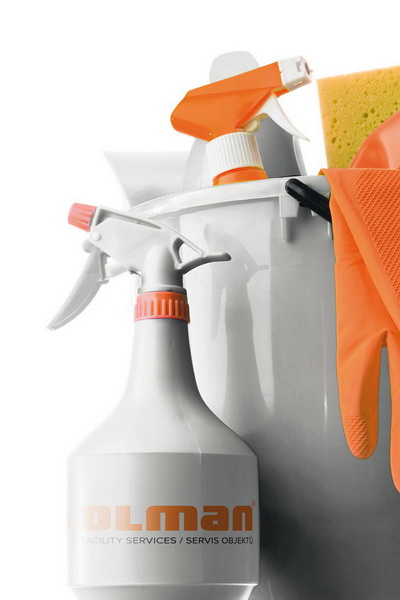 Cleaning is not only clearing the visual dirt. It is primarily a maintenance and protection of assigned values. A zinc bucket in the hand of the cleaning lady wearing tracksuit and scarf on her head cannot be a symbol of cleaning any longer. Here comes the new technology where the symbol is mopping system and smiling lady wearing smart overall. This can be achieved only by a professional approach to cleaning services.
Today's cleaning staff should be trained professionals who know how to properly, systematically and efficiently perform cleaning and treat surfaces while not being harmful to the treated materials and to our environment! Few people realize that the cleaning companies in our country employ tens of thousands workers, manage hundreds of millions crowns and care for and maintain the buildings and structures worth billions.